Quickly Growing Your Discord Server (2022 Guide)
I have created multiple 100,000-member servers by implementing the combination of strategies listed in this article 🚀. The goal of growing a community is organically increasing your member count to create a thriving server. Here are strategies I implement for quick growth:
The best way to organically and consistently grow your community is to ensure potential members can find your server. When you add your server to Discords.com, your community will be listed on the largest Discord Search Engine. They have Millions of users looking for Discord communities to join.
How to add your server:
a) Visit the link: https://discords.com/u/dashboard.
b) Log in with your Discord account.
c) Add their discord bot to your Discord Community (the bot is used to generate invites).
d) Click the Edit button on your community (displayed on the dashboard page). Add details: description, tags, banner, etc, to increase the chance of users joining. Check "Show in Public Server List" to make your community visible.
e) Optional: purchase their Premium to be listed first on their website and gain an average of two thousand new active users per month. Their premium package is a growth hack if you have $9 to spend on advertising.
---

I listed Discords.com as the most important strategy because they are the most advanced server list. Visitors use comprehensive search tools that make it easy to find Discord Servers related to any subject, and with options to refine by category, language, size, and more, it is the place to find new Discord servers to join. The best part, it's completely free to list your server, and millions of users actively look for new Discord servers to join on their platform.
Be specific about your topic.
Discord is at its best when servers are focused on a specific subject. From a game to a sports team, make your server a focus for information about that one thing; you can always expand later. People join servers with value to them regarding their interests, the more your server has engaging and informative content and conversations about that one thing, the more you will be able to grow the Discord community around that.
Keep the conversation going.
That need to add value and engagement also means making sure there are conversations on the server every day, a reason to keep members coming back, but also give new members a reason to join. Active Discord servers are more attractive for those looking to join, so get some friends online and make sure there are new conversations every day to ensure that anyone who visits sees fresh activity.
Contests and Giveaways.
Hosting contests and giveaways is a great way to get Discord members and increase Discord server activity. They add excitement and reward members for being part of the community. Whether you offer game keys, digital books or even just special emotes or other rewards they can use on the server, you can quickly grow your Discord community this way.
Consider adding a Giveaway bot to create your giveaways, such as https://discords.com/bots/bot/396464677032427530 .
Keep your server well-moderated.
Keeping your Discord server well moderated, so users feel safe will make the new member experience much more enjoyable. That is a key to growing a Discord community. As you gain more members, this can become incredibly time-consuming for a single person, so don't be afraid to take on moderators to help you stay on top of the server's admin.
Great mods can really make a community, so it is worth engaging with active, trusted members of your community to become moderators and be a part of shaping how the server feels and looks in the future.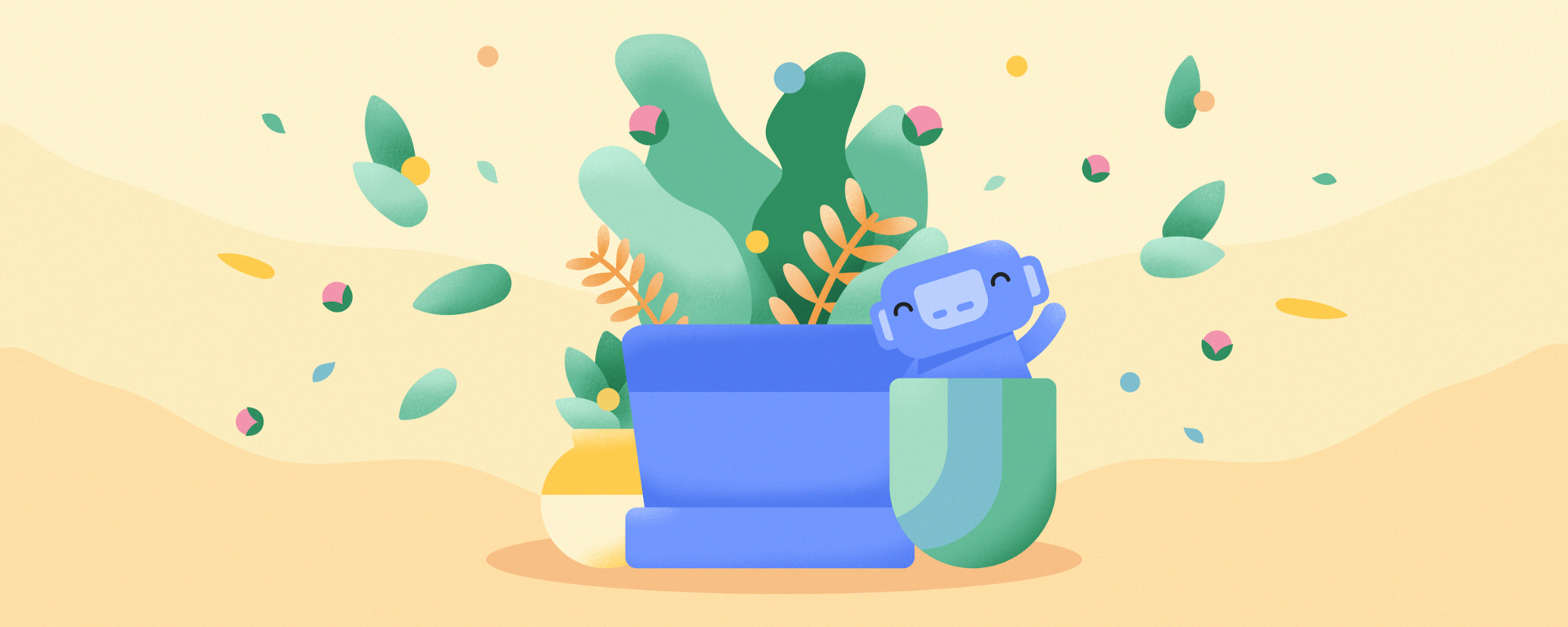 Use multiple channels
Creating specific channels is part of organizing things and ensuring your community can find the content and conversations they want. For instance, if you have a channel dedicated to giveaways, or perhaps if you have daily posts that share new ideas or content, put that in its own channels so your community members can easily find it.
There are other advantages, too; because Discord allows you to set alerts for channels, your members can tailor the information they get notified about, making it more user-friendly.
Conclusion
To grow Discord communities effectively, you need to create a server environment that is welcoming for new members, well moderated, and easy to find information, so your current members stick around. Through giveaways and quality content, you can create that happy vibe that is a pleasure to be a part of. But most of all, your Discord server needs to be visible where people are actively searching for servers, like Discords.com.
Combine all these things, and you have a Discord server people can easily find, that feels welcoming when they join and has the content and engagement that keeps them coming back for more. With all this in place, you can grow your Discord community and have great conversations.
That is how to grow Discord servers, and with a little effort, you can do it too.